And David spake to the chief of the Levites to appoint their brethren to be the singers with instruments of musick, psalteries and harps and cymbals, sounding, by lifting up the voice with joy.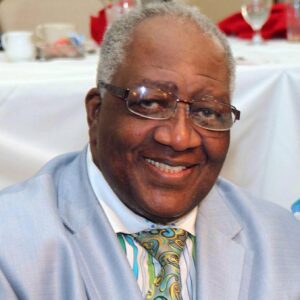 Pastor Hubert Powell
It was recognized early in his life that his music was a gift from God which would one day be a great tool for ministry. Pastor Powell's contributions to the music industry has spanned many decades with a secular appeal during his time before submitting to God's plan for his life. His profound gospel contributions in music have been unparalleled, and considered legendary by many in the Gospel industry. In addition to skillfully writing songs for the International Choir of the Church Of God In Christ, the Pace Sisters of Atlanta Georgia, and Ricky Dillard, Pastor Powell has also played on recordings for Reverend Timothy Wright, Jersey Mass Choir, and produced for Dr. Vernard Johnson.
During his successful musical ministry, Pastor Hubert Powell has released five albums and received numerous prestigious awards such as two "Stellar Award" nominations for his CDs entitled Thank You For Your Touch and Keep Pressing On. His latest released project, I Don't Feel No Ways Tired, has been hailed as heartfelt and inspirational.
Pastors Powell and Latter Rain Christian Fellowship's Heavenly Choir, have an exhilarating sound that has been heard nationwide and worldwide and they are always received with great enthusiasm. They continue to tour the country of Japan every year and there is widespread anticipation for their return.
(Please take time to watch, listen and enjoy the music ministry of Pastor Hubert Powell) click here.
Many agree that we can never forget Pastor Hubert's vast contributions to Gospel Music and the anointed word that he continues to preach wherever he goes.
"To God be the glory"
Co-Pastor Jacquelyn Powell
As an international evangelist and psalmist, she still uses her gift of music as a great tool of ministry during her travels nationwide and abroad. Pastor Jackie has released her CD called Right On Time, and a Single. She has collaborated in a music recording with the International Choir of the COGIC and has also been asked to take part in various recording collaborations (Please enjoy this short musical clip from Co -Pastor Jacquelyn Powell).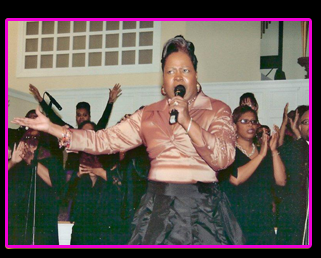 The Levites of Latter Rain
Num 8:14-15
14 Thus shalt thou separate the Levites from among the children of Israel: and the Levites shall be mine.
15 And after that shall the Levites go in to do the service of the tabernacle of the congregation: and thou shalt cleanse them, and offer them for an offering.
We thank God for an anointed Musical staff who have set themselves aside for service in the temple and the work of the Lord
Minister Hubert "Doobie" Powell
Powell III– He is not only the Minister of Music at Latter Rain Ministries, but he is an esteemed musician, psalmist, songwriter and producer. He is currently producing projects for Angela Helms, Leandria Johnson as well as contributing to the project of Amber Bullock (this year's Sunday's Best winner).
Minister H. "Doobie" Powell has a collection of anointed projects to his credit. Please take time to review and purchase his product at:
www.doobiepowell.com and some projects can also be purchased at Latter Rain Christian Fellowship Ministries. Click here to watch a music clip from Minister Hubert "Dobbie" Powell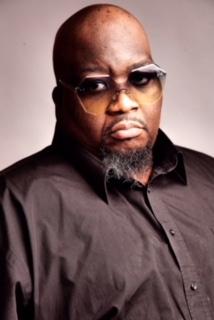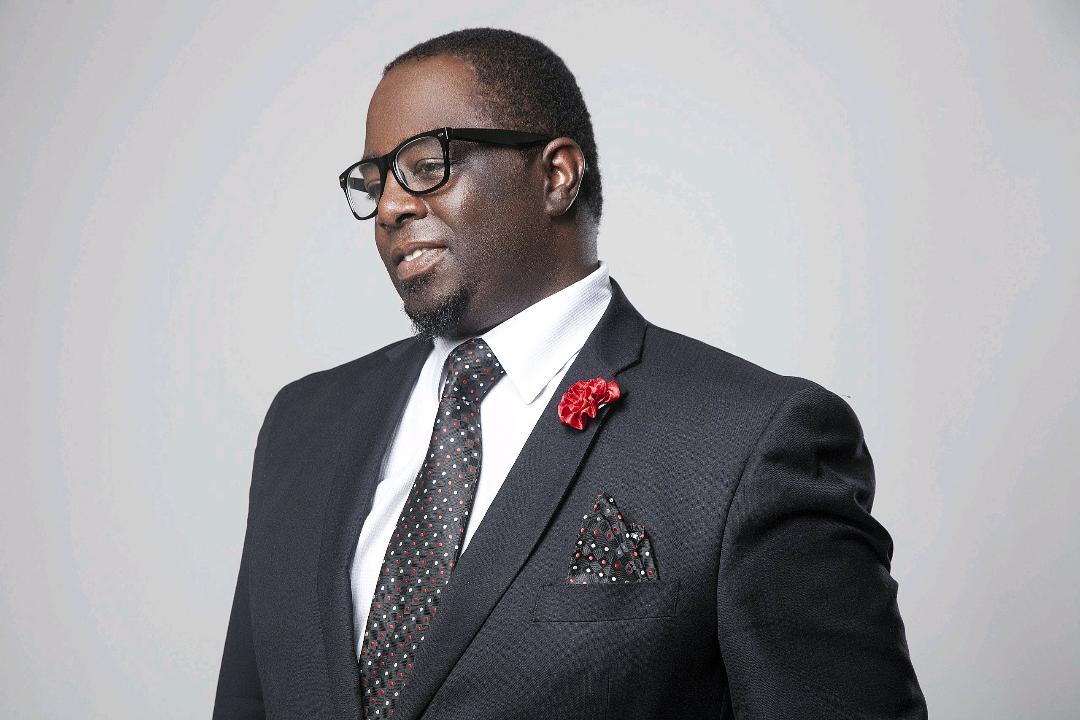 Minister William (Church Boy) Powell
Minister Billy is an anointed drummer, songwriter and upcoming producer. He has worked on various live recordings and studio sessions with Shaun Mc Clemore and Andrea Helms. He has also played for Freddie Rodriguez, Karen Clark Sheard, Kiki Sheard and Judy Mc Allister. Minister Powell has also played with the staff of the COGIC Music Dept.
"Church Boy", as he is called by many, has a "Souled Out" mind-set and his message reaches beyond his instrument to encourage God's people.
Click here to watch a music clip from Minister William (Billy) Powell
Deacon Kevin Powell 
Although he is the youngest of Pastors Powell's sons, he has been recognized worldwide as a powerful and gifted organist.
He participated in various projects with recording artists such as: Kim Burell, Kierra Sheard's Live in Chicago, Maurrett Brown-Clark's Live in VA, and Dorinda Clark-Cole's Take It Back. Most recently, Deacon Kevin worked in the band on the acclaimed, 2011 season television hit-show series, 2011 Sunday's Best winner. Other contributions included traveling and working with great Gospel artists such as: Damien Sneed, Twinkie Clark, Kurt Carr, Jonathon Nelson, JJ Harrison & Youthful Praise, Lucinda Moore, Rance Allen, Shawn Maclemore, Dr. Judith McAllister, Bishop Kenneth H Moales, and Brian Hurst. Click here to watch a music clip from Deacon Kevin Powell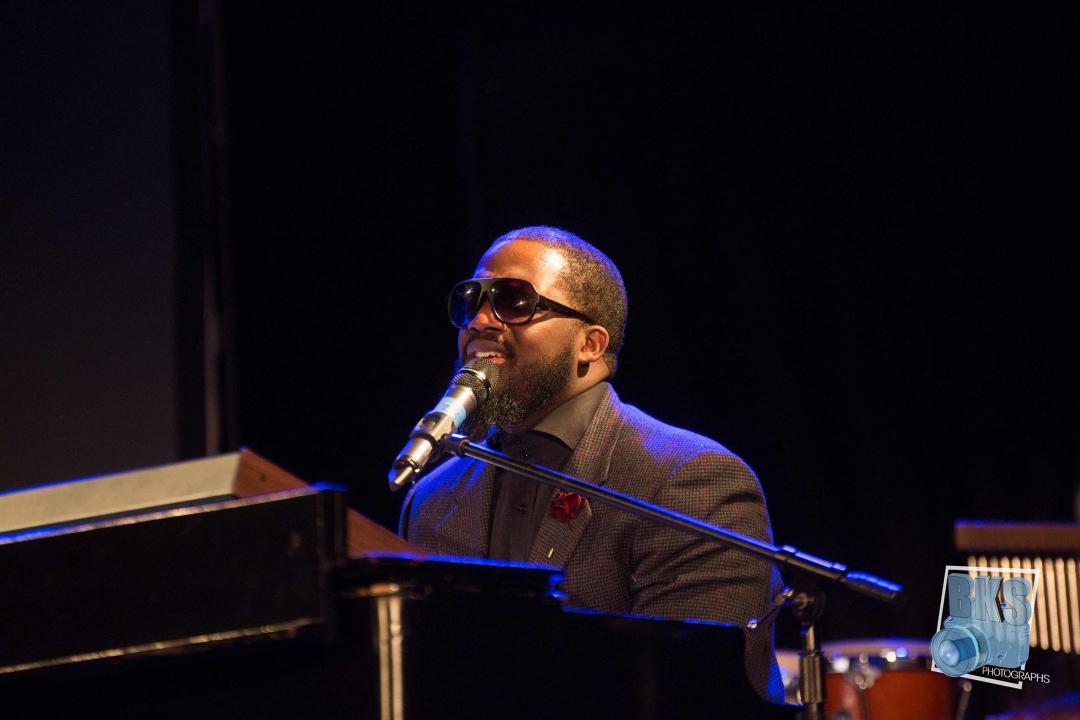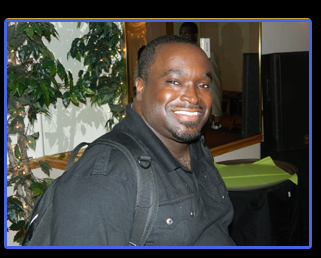 Deacon Jonathan Henry 
Latter Rain's percussionist is very creative in his craft and faithful to the music department and the church's ministry. He continues to add a special touch to the talented music ministry at Latter Rain.
Brother Alpheaus Bennett
Not only is he a talented and conscientious man, he is a college student who also makes time to use his many musical gifts in the service of the Lord. He adds the powerful bottom (base) to the unique sound of the "Latter Rain House Band".